sorry, my webcam is not active.



I live in Haarlem, the Netherlands, at about 2 km north of the heart of the city: the tower of the old Bavo Church. this image was taken from a 2 km distance!
with just a silly philips webcam! ( uh, and a 400mm Sigma :-))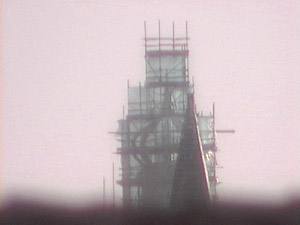 click on the picture for more about Haarlem >

Haarlem links
- the three michelin stars; worth a journey; vaut-le-voyage sights of Haarlem:

de Toneelschuur The best theatre in town. This is the only cultural institute that people from Amsterdam leave their city for. ;-). A nice site with illustrations by Joost Swarte. The comics artist who is becoming an architect, when his drawings will materialize as the new home for this theatre

MuseumTeylers The oldest museum in Holland and probably the most beautiful.
It has a very nice new wing, built in 1996 by architect Hubert Jan Henket. Beautiful library and lots of scientific instruments. Also famous for its collection of drawings. A genuine Three-Star-Worth-the-Journey place!

Spaarnestad Fotoarchief A large archive of photojournalism. Even Kertesz!
Rather heavily influenced though by the roman-catholic nature of the family-magazines it used to cater to.
They have nice exhibitions and a pretty good library (which includes most of the old Canon Photo Gallery Library).

Frans Halsmuseum / De Hallen A three (Michelin-)star museum, worth the journey.
Check out the church interior painting by Saenredam. Great museum. Good site.

De Vishal - beautiful art space on the Grote Markt next to the Grote Kerk or Old Bavo.

Street organ museum Haarlem. The germans would call this a Geheimtipp: - This is an unexpected treat on a sunday afternoon!
Each sunday there are concerts on the 10 street organs. Most sundays there are guest appearences of visiting organs!
Every year on Whit Monday they organize (no pun intended) one of the largest street organ festivals of Holland, behind the railway station Haarlem. You cannot miss it. Include this in your trip to Holland if possible! At least try to visit the museum. It is not a very fancy place: just an old hall in a small industrial area just north of the railway station. But worth the journey! I don't even like the music of the street organs, but this is not to be missed. New: get mp3's from their site.
Sadly city hall is trying to close them down. Knowing Haarlem and the Haarlemmers they will succeed and in ten years time they will boast: Haarlem the organ city of the world. Without any of the organs left of course.

Steam Pumping Station De Cruquius - Draining the Haarlemmermeer was an immense undertaking. For three years great clouds of smoke hung from the chimneys of the three steam pumping stations built for this gigantic task: Leeghwater, Lynden and Cruquius. Many years ago Cruquius was finally retired. The work was taken over by more modern pumps. The steam pumping station became an industrial monument, one of the first in the Netherlands. A fascinating story lies hidden in this imposing monument. Very informative site!
The Haarlemmermeer is the polder where Schiphol Amsterdam Airport is: 6 meter / 18 feet below sea level!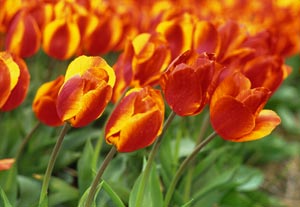 top

more Haarlem links: - and even more Haarlem links

mediahaarlem Lots of new media courses and exhibitions.
Learn how to publish to the web. Animate your pictures etc. If you need a workplace while on the road: look here.
There is also a conventional screenprinting-, etching- and lithography workshop.

De Lichtfabriek - cultural bussiness center in a former energy works. Danceparty's too.

Haarlems Dagblad The oldest newspaper in the world. It really is. No myth! Now it is also a good news site. (dutch only)

Historisch Museum Zuid-Kennemerland - Museum about the history of Haarlem. Entrance is free.

Corrie ten Boom House - The home of Corrie ten Boom is now a museum! Much of the house has been refurbished to appear as it did in the 1940's. Visitors can see the actual "hiding place", which is a small area behind a false wall in Corrie's bedroom. This is where Jews and others in hiding were safely hidden from the Nazis.

stage

City Theatre and Concerthall

Patronaat - Heaven in Haarlem - pop rock and dance. Rock concerts and club evenings.



Surely in Amsterdam everything is more interesting and exciting, at only 15 minutes from Haarlem by train. (It takes more time to reach the Amsterdam Central Station from most of Amsterdam itself.)
In Haarlem there is no Stedelijk; Rijks; Anne Frank House; Cat museum; RAI exhibition center; Music Theatre; Concertgebouw.
But, because of that 15 minutes, Haarlem is well worth considering. - To others: even bearable ;-))