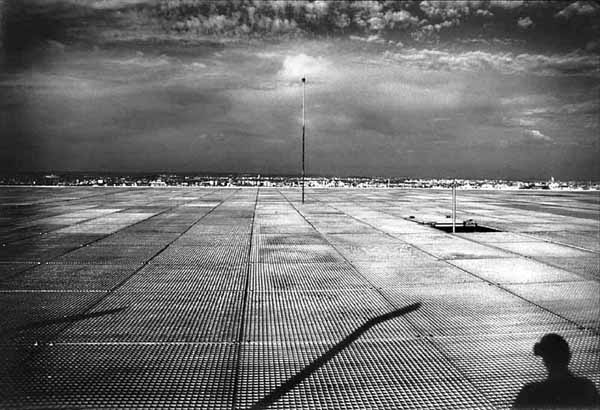 CAMERA / EYE
deze pagina in het nederlands - more selfportraits are here and here and I almost forgot this one
It's on top of the Grande Arche in Paris. I love the perspective in this.
I wanted myself to look like an extension of my camera.
It took me some time to eliminate my arms and hand from my shadow.
I have a lovely baryta print of this one, and it's one of the rare selfportraits that do not bore me.